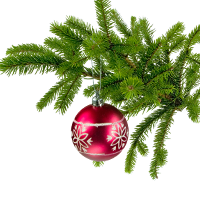 Do you have a special fisherman in your life you are shopping for?
Don't know what to get them for the holidays?
Well, we have a few suggestions that will peak their interest.
• LifeProof Life Jacket Waterproof iPhone Case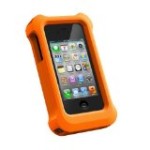 Sometimes Water and Electronics don't mix very well; this can be especially true
for that special fisherman in your life. This iPhone Jacket enables your fisherman to
find their phone when it is dropped in the water.
$40 at amazon.com
• Morankniv Comfort Fillet Knife                                                                                                
After your fisherman catches that wonderful catch; they may want to celebrate by
cooking that fish up for dinner. This knife helps them do just that, while not 
expensive, this has a wonderful grip along with the flexibility and sharpness
needed to fillet that catch.
$25 at Industrialrev.com
• Simms ExStream Jacket                                                                                                          
With the latest Temperatures reaching 20's and 30's, it's always nice to know that
special fisherman is protected from the cold elements while doing their favorite
pastime of fishing.  It will definitely keep them nice and toasty while fishing
$250 at Simmsfishing.com
• Primus Flip N' Drip Coffee Maker                                                                                            
Your Fisherman will be nice and awake for that big catch after a nice brewed cup of
coffee from this bad boy.  The coffee will still be hot after your fisherman arrives at
their favorite fishing hole.
$37 at Amazon.com
• Rapala's Digital Fish Gripper                                                                                                  
How is your fisherman going to know they catch that awesome fish if they don't
know how much it weighs? This Scale is made from high-end steel to withstand
fresh and salty water and is battery ran so no need to plug it in.
$55 at Rapala.com
• Gerber Flik Fish Multi-Tool                                                                                                     
Your Fisherman will love you forever with this little multi-tool that allows them
to perform many tasks that they need for fishing. This tool packs a punch with
long-nose pliers, flip-out scissors, cutting tools, and much more.
$65 at amazon.com
 • Jar-Bait Carrier                                                                                                                       

Make your fisherman's life a little easier with this handy little case which allows
them to keep their bait on hand and easily transported from fishing hole to fishing
hole.  This  model (1170) can hold 10 jars and another model(1490) handles 16 jars.
$14.99/ $19.99 at berkley-fishing.com
• Coleman LED Quad Lantern                                                                                                   
Don't let your Fisherman stumble around their boat or campsite without these.
This Lantern has not just one light but 4 which help on night fishing or just trying
to find the bushes.
$ 49 at Amazon.com
• Photo Phone Case                                                                                                                  
Let your fisherman be delighted with fishing memories every time they
see their phone with this phone case. You can choose a blank case and
upload a photo or give a gift certificate so they can upload their favorite picture.
$ 35 at insiremycase.com
• Arm Anchor                                                                                                                            
Never miss another fish! Let your fisherman relax with this awesome little device.
It adds power and leverage to your fishing pole.  Reduces fatigue and strengthens
your grip.  It attach's  8" from reel; instructions  and screws, included. 
It makes it easier for them to catch the big ones!
$20.99 at http://fishingarmanchor.com/buynow
Do you have a particular item that you want Santa to bring this year but it's not on this list?
Why not let Santa know by writing it in the Comment Box below.
Have a Merry Christmas and Happy Fishing!